This is about what's important.
It's about what matters to you. About how you're going to do it and feel good about it. About your time, ambitions, energy, skills, hopes, dreams, distractions – how will you be the artist you know you can be?
Sometimes you feel overwhelmed.
And it's is an overwhelming time. You have concerns you've never had before. Perhaps you also have new responsibilities. It's a time of disruption and disorientation for so many people. Yet out of all this, you feel like there's something else you want.
You ask yourself if you're really creating as much as you could. Or as well. If there's a way to get your art into the world more easily, or to feel less at the end of the day like you didn't do what you wanted. And more like the productive, fulfilled and visible artist you dream about being.
If you have questions like these, you definitely aren't alone. Managing multiple expectations, structuring your daily life so it supports regular art time, and feeling satisfied with your choices are ongoing struggles for many artists.
The good news? You can use your creative brain to figure all this out. You can ask different questions, questions that will help you be your best artist self without so much struggle.
---
---
"Laureen offers the honest, focused discussions an artist needs to have with an objective, articulate, and positive guide.
I was rather cautious about working with a mentor because it is hard not only to find a guide one trusts but also to expose one's ego. Laureen's mentoring skills have dispelled my hesitations. She offers the honest, focused discussions an artist needs to have with an objective, articulate, and positive guide. Her professional attitude is insightful and empathetic because she has experience with almost any art-related topic. With Laureen as an adviser I now gratefully understand how mentoring can help an artist advance their career.
Jane A. Evans, painter and fibre artist
---
---
What do you want?
What's important?
What's important enough so you can commit to it?
If you don't know what's important, how do you know whether to do it or not?
What does commitment mean?
Maybe you want a more regular art making practice. Or more attention for the art you make. Maybe you want accountability. A sense of direction. Proactivity in your art career. Sound art business skills.
And you know what you no longer want.
Procrastination. Self-criticism. Confusion. Frustration.
You've come to the right place.
I developed Artist Mentoring to help you transform.
---
---
"With Laureen's help I was able to sort things out and get myself back on track."
When I came to Laureen for help, I had lost my direction and confidence. I tend to be quite hard on myself and my work, and had a couple of brutal critiques which left me thinking I should give up painting altogether. With Laureen's help I was able to sort things out and get myself back on track. She helped me see the strengths and value in my work, and rephrase the internal dialogue to look at what works and is worthy before being too critical. She guided me back on the path I had originally wanted to take so I feel like I'm not spinning my wheels and throwing a million ideas to the wind hoping for one to stick. Gentle prompts and thought provoking questions make you really think about your direction and what you are doing. Now it's just up to me to do the work and continue on.
Roberta Murray, painter, photographer, illustrator

---
---
Because I know how you feel. I've been doing this a long time. I've been a working artist for over 30 years and exhibited regionally, nationally and internationally in more than two dozen solo and two-person exhibitions as well as over 40 group shows. I've worked as an organizer of exhibitions and as a curator, and from 2009 to 2014 I operated my own commercial gallery, Grasslands Gallery, in Val Marie, Saskatchewan at the gateway to Grasslands National Park, until I decided to close it so I could spend more time with my own studio practice. I love to learn. It's a core value for me – I take classes, engage coaches, and conduct a self-education practice, so I can continue my own artistic and business growth.
I've also been a board member and Provincial Representative of CARFAC Saskatchewan, and a board member of CARFAC National and the Canadian Copyright Licensing Agency. I was a founding board member of Canadian Artists Representation Copyright Collective (CARCC). From 1988 to 2013, I researched, wrote, and produced the Saskatchewan Visual Arts Handbook; in 2006-07 I produced a Visual Arts enhancement to The Art of Managing Your Career, published by the Cultural Human Resources Council. In 2008-09 I was writer with CARFAC Saskatchewan's Visual Arts Sector Best Practices Development Project. And please feel free to ask any further questions you may have!
I know that living your life as an artist can be difficult. I also know that it's possible, because you have a good creative brain and you can do this. All I have learned is at your disposal – to help you create the artist's life you want.
I will give you personalized support,  assessment, encouragement and feedback as you make and take your art to the world.
---
---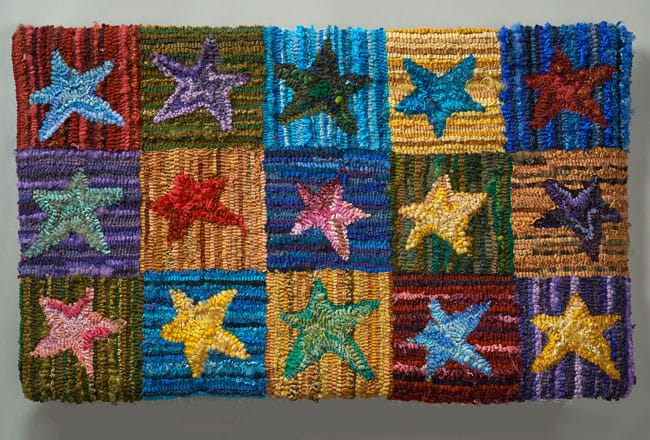 "I was able to line up several exhibits for the year using her suggestions."
I had the privilege of working with Laureen as my art business mentor for four months. In that time I moved from being very confused about my direction, to being more confident about my work and how to market it.  Laureen uses a practical approach to break big goals down into small steps. She grasped the scope and depth of what I needed. Her in-depth expertise provided the knowledge I needed, when I needed it. She helped solidify my Internet presence, gave me a lot of ideas on networking, enlightened me about galleries (having been a gallery owner her insight was invaluable), and encouraged me in the creation and marketing of my artwork. I was able to line up several exhibits for the year using her suggestions. She also helped me develop my portfolio. She opened my eyes to education opportunities around me – both online and off – to help me grow as an artist and to network with other artists. These are just a few areas we covered.  Laureen is also quick to admit when she is outside her comfort zone or area of expertise. I found this particularly helpful because she didn't waste my time or hers on areas better left to others. I have no hesitation in recommending her as an art business mentor.
Jean Ottosen, fibre artist
---
---
Here's how you begin:
You take the first step in your next direction. You make the commitment to your artistic career. You decide that you want things to be different.
Then you contact me. You invest the time and focus needed to tell me what you're dealing with, and I'll invest the same in you.
Here are the questions I want you to answer.
Your name
Your email address
Your time zone or nearest major city
Your website and any relevant online portfolios or social networking profiles
Your art form and how long you've been working in it
How do you describe your artwork?
What achievements are you most proud of?
What challenges are you currently facing?
What are your biggest priorities right now?
Why kind of help are you looking for?
I know it's a lot of questions! I know this requires your time and will to dig deep and reach for your best answers. But I can promise you that if you answer them honestly, you will be further ahead.
All responses are strictly confidential.
You can click here to get to my contact page.
---
---
"Feeling much clearer, and much more confident when our consultation finished."
I had some questions about a specific situation with my art practice and Laureen in her clear thoughtful way put my concerns into perspective. It is wonderful to be able to consult with an artist of Laureen's reputation and caliber providing such an invaluable service. I began our consultation somewhat overwhelmed by my issue, feeling much clearer, and much more confident when our consultation finished. Not only did she paint a bigger picture for me to consider, her witty easy-going manner made the whole experience enjoyable, as well as very informative. I would highly recommend any artist to consult with Laureen, whose depth of knowledge and experience holds great benefits for the entire arts community.
Kent Tate, filmmaker
---
---
How do I work with you?
I limit my mentoring practice to a small number of very carefully selected clients, who receive in-depth attention to transform their art, career or business.
Mentoring sessions take place via Skype or phone.
Before I take on a client, I want us both to be 100% sure we're a good fit for working together.
So I provide a half-hour introductory session where we get straight down to work on your goals. This is the only way we can both know for sure whether I'm the right mentor for you. There's no charge for the introductory session.
And if we're a good fit, you'll make a three month commitment, for one mentoring session each month. The time schedule is important – my experience is that clients who can  make this commitment get the most out of our hours together, and the most for themselves. The cost is CDN $300, or $100 per month, and the term is renewable as needed.
If we decide together that mentoring with me isn't for you, I'll be glad for the time we've spent together and wish you well.
And if we decided to go further, I trust you. So at the beginning of each month I'll invoice you $100, one-third of the full fee. Nothing up front, just a monthly pay as you go. You can pay by e-transfer, credit card, or PayPal account.
All sessions in your three-month program are one hour long. We'll set up their timing once we're in process.
This program gets results. My clients make the changes they've been dreaming of.
Are you ready to do the same thing?
---
---
"Laureen has a very gentle and comfortable way of communicating which makes you feel relaxed and able to talk freely."
I thoroughly enjoyed the art mentor sessions with Laureen. It has helped me a great deal in knowing how the art world works and how to approach many issues with it. Laureen has a very gentle and comfortable way of communicating which makes you feel relaxed and able to talk freely. I would highly recommend her sessions!
Shelley Hudson, painter
---
---
"I accomplished several goals that I wouldn't have otherwise achieved without Laureen challenging me and encouraging me."
As a "new artist" I had a lot of questions….. even as simple as "I love to paint, but I don't do it everyday….. is that okay? how can I get to that point?" Laureen has a way of making you feel capable and yet at the same time, allows you enough room to just "be" where you are, as an artist. I found my time with Laureen, over several months, extremely helpful and just that extra "push" that I wasn't getting from my local art studio group or from my own head! All done in a very professional manner, yet at the same time…. I knew she had been where I was at some point in her career! I would highly recommend Laureen to anyone needing a little (or big) boost in their creative walk.
Leslie Blacklock, painter
---
---
Laureen Marchand – Artist, Teacher, Artist Mentor
I always loved what I called making things, but as I was growing up I never met an artist or saw an original piece of art. Then, in eleventh grade, a new girl moved to my school—a girl who had spent her childhood in galleries and art classes. With her as my new sense of what was possible, I began college two years later as a painting major in a BFA program. Since then my art career has taken many twists and turns, but this has always been where my heart is and where all other goodness comes from.
Now I live and work in Val Marie, Saskatchewan, gateway to Grasslands National Park and one of Canada's most beautiful and remote regions, where I paint full time. Inspired by the region's subtlety and fragile beauty, my paintings reflect on the importance of the daily experiences we take for granted. Though these paintings look realistic, they're not just about surface appearances. I believe that if I can paint someone or something so it looks the most like itself, it might help the viewer see not just the painting's subject, but their own relationship to it.
My exhibition career spans over 30 years and more than two dozen solo and two-person exhibitions as well as over 40 group shows. My paintings have been recognized by the Saskatchewan Arts Board and the Canada Council, are held in many public and private collections, and have been represented in exhibition catalogues and reviewed in newspapers and magazines. I have contributed widely to Canada's artistic community as organizer, teacher, mentor, writer, and curator. I hold the Canadian Artists Representation "Tony" Award for service to the visual arts in Saskatchewan and the Centennial Leadership Award for Service to the Province of Saskatchewan.
Contact me here.